Pathways Donates Over $100,000 to Local Organizations in 2023
October 24, 2023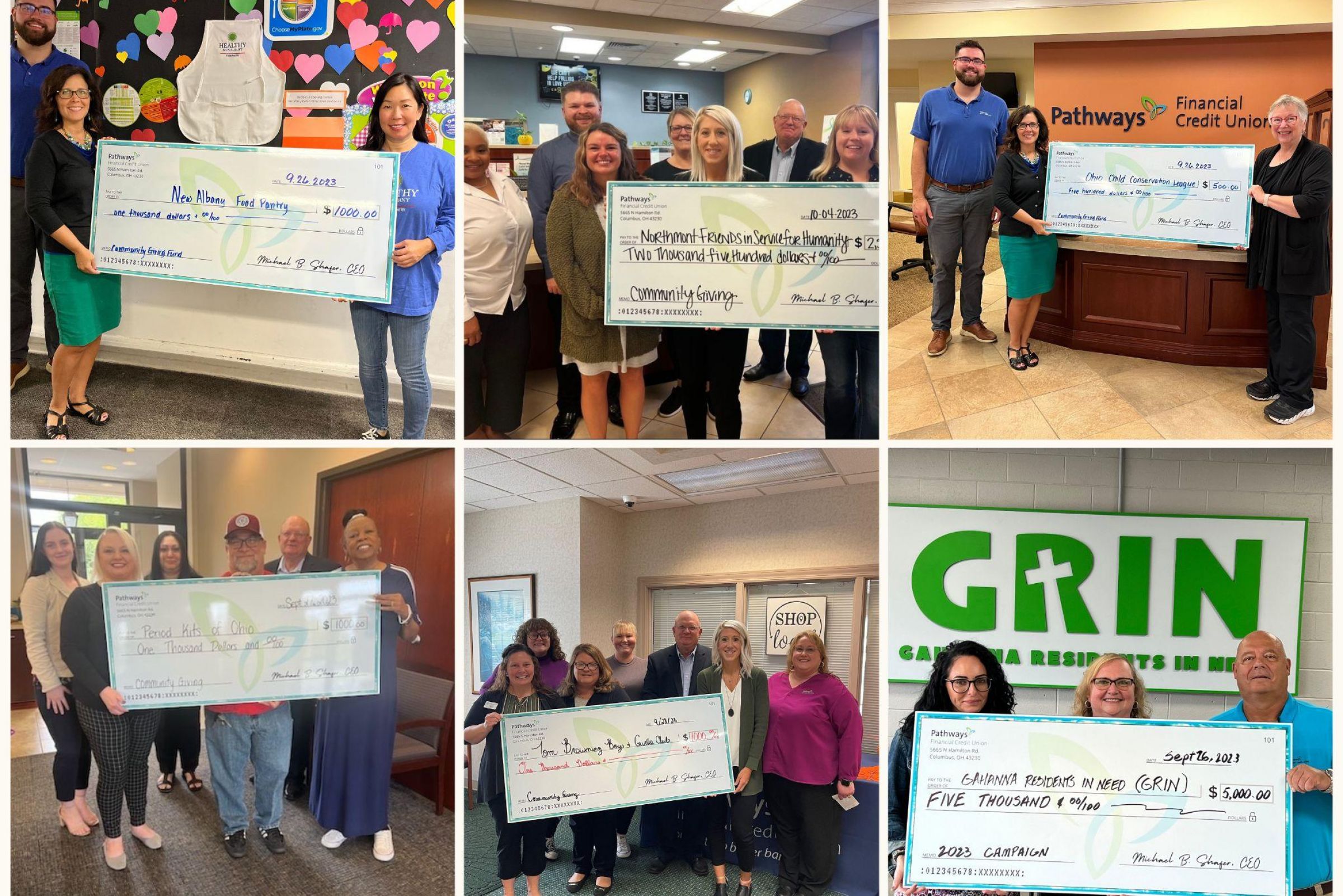 COLUMBUS, Ohio - Pathways Financial Credit Union, a not-for-profit and member-owned financial institution, recently donated $62,000 to 23 local non-profit organizations across central Ohio in September and October. In total, Pathways has contributed $119,630 in community giving to 40 separate charitable organizations this year.

These donations were made as part of Pathways' annual community giving fund which supports impactful organizations in the communities they serve.


Recipients of Pathways' community fund represented a diverse range of causes including food pantries, youth programs, domestic violence shelters, disability services, and more. Major donations include $20,000 to the Final Third Foundation, $3,000 to Project Women Ohio, and $5,000 each to 6 different area food pantries through Pathways' partnership with the Meijer Simply Give campaign.


In addition to financial contributions, Pathways team members regularly volunteer their time with many of the organizations supported by the community fund. From stocking backpacks with school supplies to serving holiday meals, Pathways is committed to strengthening the towns and cities they call home.


"We're honored to support these incredible groups working tirelessly to lift up our neighborhoods," said Deanna Barzak, Vice President of Business Services at Pathways. "As a member-owned credit union, our mission is to give back and help create positive change for people right here in Ohio."
About Pathways
Pathways Financial Credit Union is a not-for-profit and member-owned, full-service financial institution. Pathways is the fastest growing credit union in Ohio over the last 10 years! When you bank with Pathways, you are more than a customer, you are one of our owners! We are dedicated to maximizing savings for our member-owners. As the most important part of our organization, we put your needs first in every decision we make.