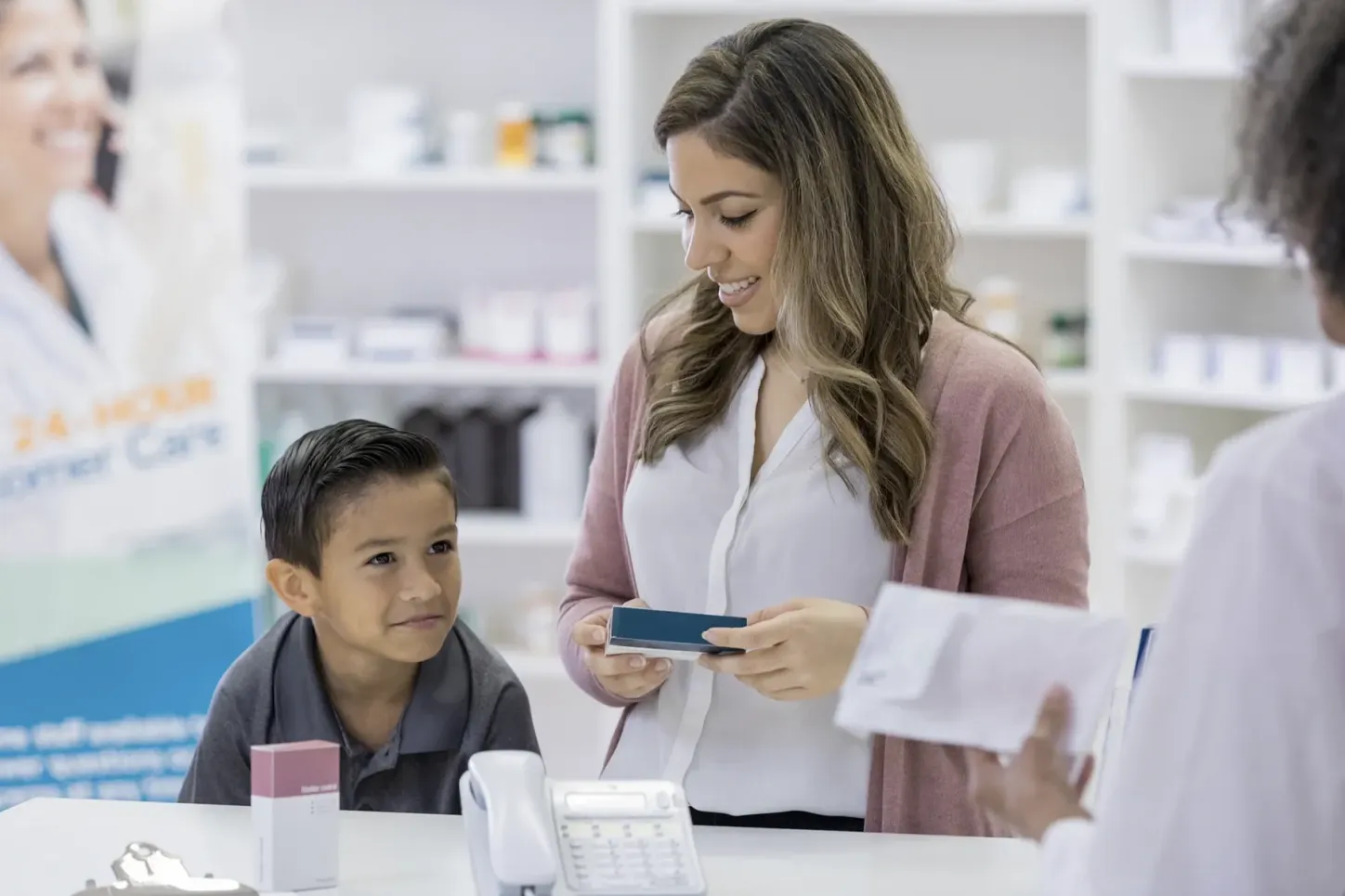 Pay with Debit Card, Check, or Cash
Tax-Advantaged Savings Can Be Used for Medical Expenses
Invest in What Matters Most
Take control of your healthcare expenses. If you have a high-deductible insurance plan, it's the perfect way to make sure you have the extra funds you need for day-to-day medical expenses or unexpected medical emergencies. 1
Open Account
Tax-Advantaged Savings
If you have a high-deductible healthcare plan, you can save money pre-tax.
Pay for Qualified Medical Expenses
Most medical, dental, and prescription costs are considered qualified expenses under the Health Savings account.
Convenient Access to Funds
You'll get a free MasterCard debit card to use on your medical expense purchases. You can also pay by check or cash from your account.
Competitive Dividends
You'll continue to earn a competitive rate of interest on all funds in your Health Savings account.
How It Works
There are lots of rules regarding health savings accounts, but we offer an easy application process and we will help guide you along the way to get the most value from your account. 2
Apply Online

Fill out a quick online application to ensure that you are eligible to open a Health Savings Account. If you are, you'll be approved quickly.

Invest Funds

Invest funds into your Health Savings Account throughout the year to take advantage of favorable tax treatment. The maximum yearly contribution for 2022 is $3,650 for an individual and $7,300 for a family.

Pay for Qualified Medical Expenses

Using the included MasterCard Debit Card, a check, or cash from your account, pay for medical expenses as needed. Most medical, dental, and prescription costs will be covered. You can check IRS Pub. 502 to verify any expenses.
* Please note that the calculator tool is a convenience feature that is not fully representative of the application process and is designed to give estimated projected costs and/or payment of respective loan. Totals should not be used as an indication of final APR or associated costs.
Guides, tips & tools to help you save
Why Join?
You deserve great rates, convenient online tools, and customer service that puts you first.
Products & Services that Help You Succeed in All Stages of Life
Awesome Online & Mobile Banking
Expert Advice and Counsel Provided by a True Financial Partner
Supporting Causes to Help the Community Thrive
Open an Account
You can open a new Health Savings Account or easily transfer your existing HSA by clicking below.
Open Account