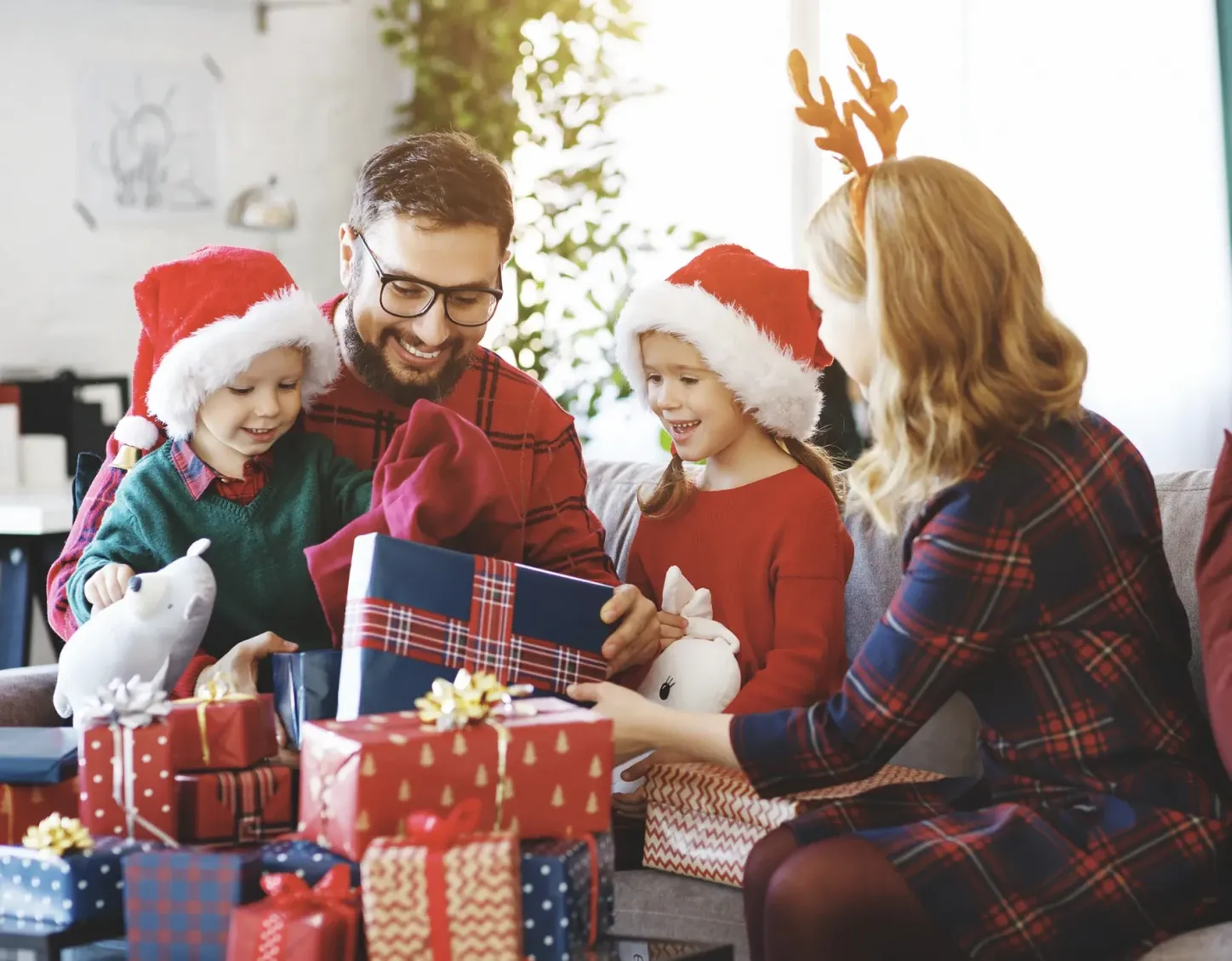 Save for Gifts to Bring Joy to the Family
Save for the Holiday Season
Save for Some Holiday Cheer
Set aside money specifically for the holidays, so you'll never be caught off guard when the season of giving arrives!
Open Account
Save Specifically for the Holidays
Add money to your Holiday Club account all year long so that when the Holidays are around the corner, you'll have the money you need.
Automatic Transfer
Funds are automatically transferred on October 1st each year.
How it Works
The Holiday Club account is a simple way to set aside some funds for the upcoming Holiday season, so you aren't caught off guard.
Add Funds Throughout the Year

As you are able, transfer funds from your other Pathways accounts (for free) into the Holiday Club account. It's up to you how much you'd like to save to reach your holiday season goals.

Funds are Automatically Transferred on October 1

On October 1st of each year, any funds in the Holiday Club account will be automatically transferred into your Regular Share Savings account.

Withdraw & Shop!

There are several easy ways to withdraw your funds. Use one of our 55,000+ surcharge-free ATMs, have a check sent to your home address, or visit one of our branches (or a Shared Branching location) to withdraw cash.
* Please note that the calculator tool is a convenience feature that is not fully representative of the application process and is designed to give estimated projected costs and/or payment of respective loan. Totals should not be used as an indication of final APR or associated costs.
Guides, tips & tools to help you save for the season
Why Join?
You deserve great rates, convenient online tools, and customer service that puts you first.
Products & Services that Help You Succeed in All Stages of Life
Awesome Online & Mobile Banking
Expert Advice and Counsel Provided by a True Financial Partner
Supporting Causes to Help the Community Thrive
Open an Account
Start preparing for the Christmas season today with a Holiday Club account. Find a local branch or click "Open Account" below to get started.
Open Account