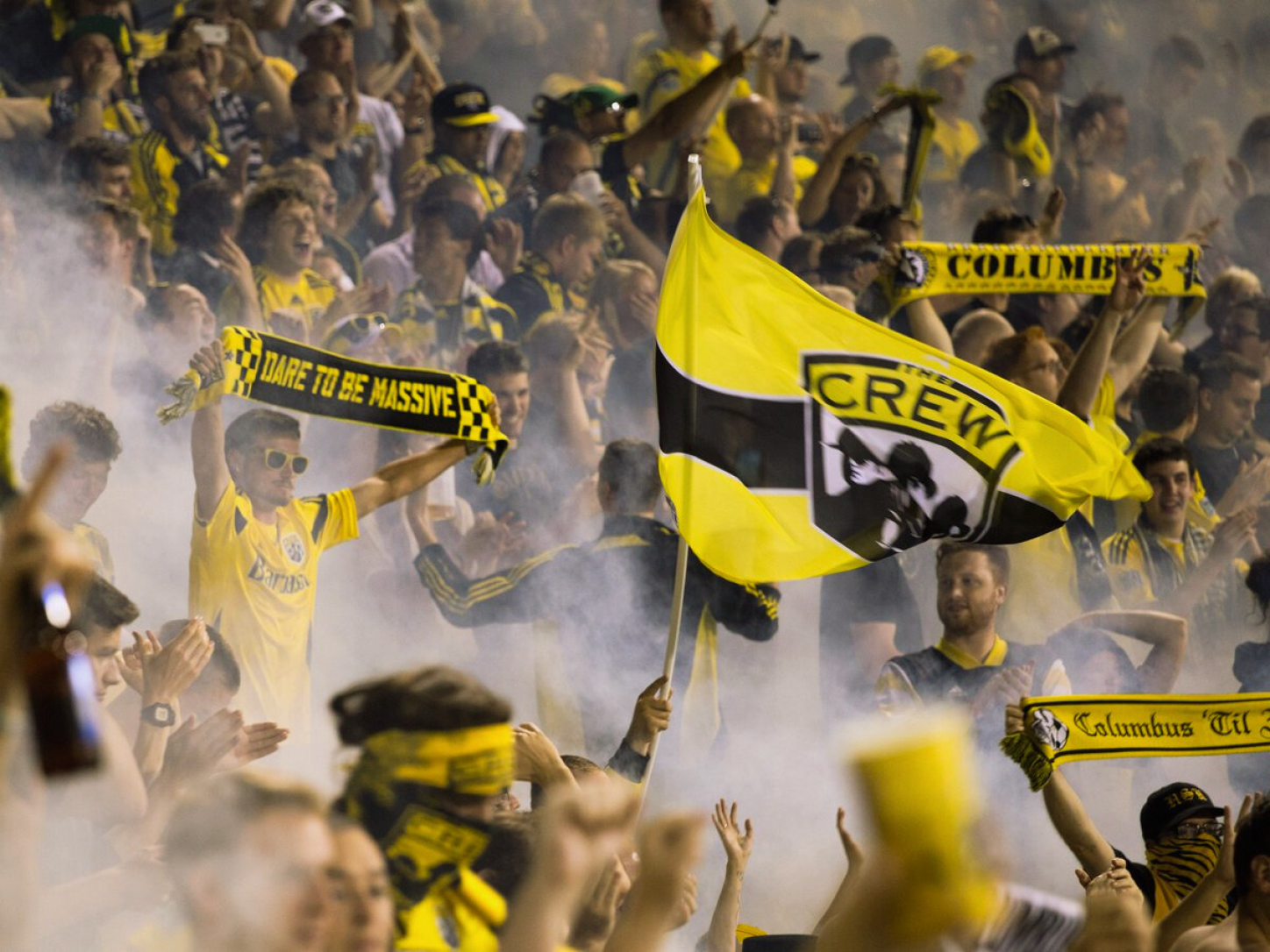 Discounts to Crew games
10% off merch at the Crew Shop
LOVE THE CREW LIKE WE DO
Bring the thrill of the stadium to your purse or wallet with the exclusive LOVE MY CREW checking account! Enjoy perks like a one-of-a-kind CREW BRANDED debit card! 
Register Today
Score Big!
New members get a $50 gift card after 10 debit card transactions or after your first direct deposit.
Great Assist!
Pathways will also donate $50 to the Columbus Crew Foundation.
Round up the Crew!
Pathways will "round up" your debit card purchase transactions and deposit the change into a high yield 10% APY Savings Account! *APY = Annual Percentage Yield. 
A Perfect Match!
This is the perfect opportunity to pair your fandom with your pocketbook. Wear your love for the Crew with pride every time you take out your custom debit card or swipe a purchase. 
Free Columbus Crew Debit Card!
Show your support for the Columbus Crew with a custom-designed debit card.
Discounts to Crew Games
Get into the games for less with the "PATHWAYS" promo code.
How It Works
It's quick and easy to open a Love My Crew Checking Account.
Register

Fill out a quick registration form online to get started.

Qualify

In order to qualify for rewards, simply complete the following within 60 days of opening the account: either complete 1 direct deposit of at least $100, or complete 10 debit card transactions (ATM transactions excluded).

Get Rewarded

Now you reap the benefits! A $50 reward card, 10.00% off everything at The Crew Shop, discounts on tickets for select home matches, a $50 donation to the Columbus Crew Foundation, and much more!
Why Join?
You deserve great rates, convenient online tools, and customer service that puts you first.
Products & Services that Help You Succeed in All Stages of Life
Awesome Online & Mobile Banking
Expert Advice and Counsel Provided by a True Financial Partner
Supporting Causes to Help the Community Thrive
Open an Account
Fill out a quick online application to get started.
Register Today